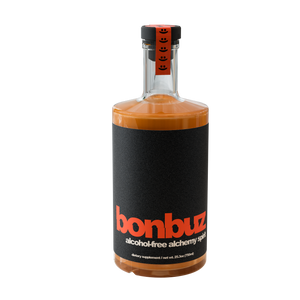 bonbuz OG is the first functional alcohol-free social spirit that's full of high vibes and free of alcohol.
Designed to stimulate the mind, shift your mood and connect more deeply, we pack a vibrantly bitter punch, with a nostalgic cola nose, and a careful combination of tart citrus, and earthiness.
Alcohol-free.
Sugar-free.
Gluten-free.
Natural stimulants.
5 calories/serving.
Made in la and sourced locally.