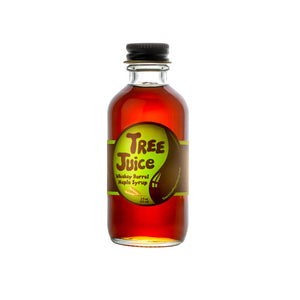 - Tree Juice Maple Syrup™ is made in the Catskills Mountains in New York, the Fairbairn family have owned and operated this 100+ acre farm since the 1930's.
-We take our 100% Pure Tree Juice Maple Syrup™ and fill locally sourced oak Rye Whiskey barrels. The syrup then ages and draws the Whiskey flavor from the oak cask walls. The result is a unique character of spice and complexity.
-Uses: glazed fish/roasted vegetables, drizzled over warm brownies or icecream.