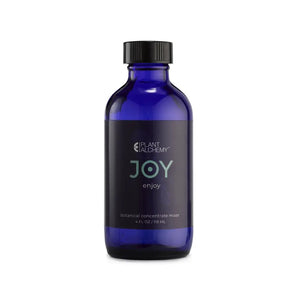 Our collection of plant alchemy formulations are blended adaptogenic herbs and medicinal mushrooms intended to stimulate the mind, body, and spirit with a flavorful state change. The formulations can be micro-dosed in a concentrated shot or as an alternative cocktail in various recipes.
Joy- this concentrated formulation is highlighted by schizandra, which helps to reduce stress, and eases irritability. damiana is a sensual heart opener, relaxing the body and sexual organs. At the same time, the rhodiola decreases fatigue, and the hibiscus flower and goji berry purify the skin and stimulate an uplifted mood.
Intention: heart opening / sensual / warming
Suggested use: use one tablespoon as a shot, or add 1 to 2 tablespoons to a 10 oz serving with still, sparkling, or a non-alcoholic additive such as kombucha of your choice.